RallyTag® Style Bracelet - Stock Phrase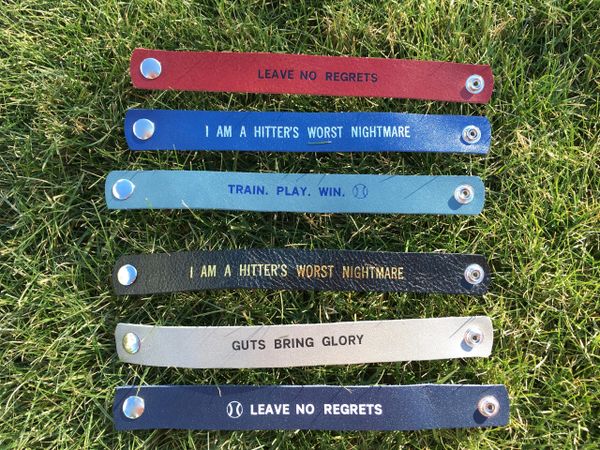 RallyTag® Style Bracelet - Stock Phrase
100% Genuine Leather. Handmade in the U.S.A.
Choose from one of the 5 available phrases. "Leave No Regrets",  "Guts Bring Glory", "Play With Heart", "Train. Play. Win.", 
"I Am A Hitter's Worst Nightmare".
List of Available Symbols:  Softball/Baseball, Star, Smiley Face, Heart, Cross, Basketball, Paw Print
Pick your leather color and print color.