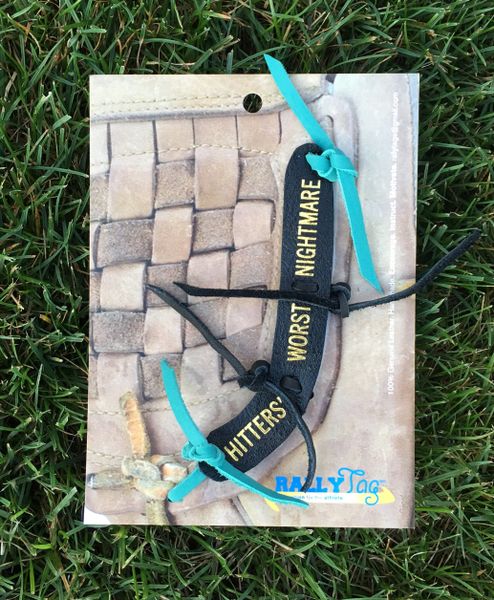 Hitters' Worst Nightmare
"Hitters' Worst Nightmare" RallyTag®
You know the saying, "Defense Wins Games".  While everyone else is focusing on batting practice, you're practicing defense.  You've worked so hard that no ball will ever get by you.  If they dare hit it to you, it's guaranteed out!  Now you can look down at your glove and remember that you've worked so hard that YOU ARE a " Hitters' Worst Nightmare ".
RallyTag® glove accessories quickly and easily lace onto every style of baseball and softball glove.

RallyTags® lace onto your glove without having to untie a single knot. Just poke your RallyTag's laces through the permanent laces that surround your glove's pocket, on the thumb side, and tie a secure knot.

Custom Colors Available. Chose from 14 leather colors, 6 print colors and 7 lace colors.