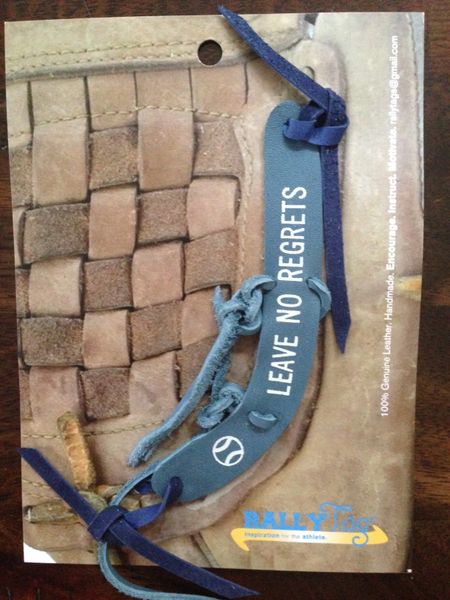 Leave No Regrets
"Leave No Regrets" RallyTag®
RallyTag® glove accessory that quickly and easily laces onto every style of baseball and softball glove. 
In every practice and every game you have a choice to make. Will you give it your all? How will you feel about your effort when you step off the field?  Now you can look down at your glove and be reminded to "Leave No Regrets" about how you play.
RallyTags® lace onto your glove without having to untie a single knot. Just poke your RallyTag's laces through the permanent laces that surround your glove's pocket, on the thumb side, and tie a secure knot. (Detailed lacing instructions are on the back of the packaging.)
Custom Colors Available. Chose from 14 leather colors, 7 font colors and 7 lace colors.