Nick Vero Memorial RallyTag®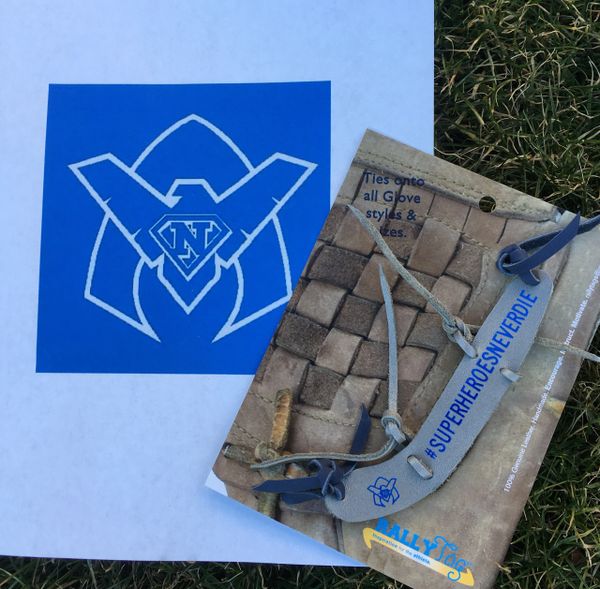 Nick Vero Memorial RallyTag®
"#SuperHeroesNeverDie" RallyTag®
RallyTag® glove accessory that quickly and easily laces onto every style of baseball and softball glove. 
This past summer, the Attleboro High School Community tragically lost one of it's promising young members. Nick's loving family asked RallyTags to help keep his memory alive with the Nick Vero #SuperHeroesNeverDie RallyTag. Nick's Aunt shared the details of their tragic day with me. She also shared the TREMENDOUS amount of love and support the community poured upon them. In an effort to repay their loving community back, they are trying to raise funds to revitalize their local outdoor basketball court in Nick's name. So we here at RallyTags and the gang at Nick Vero's Superheroes have teamed up to offer these customized Silver and Blue RallyTags. A large portion of the sales from these RallyTags will go directly to the Nick Vero Superhero fund and the new basketball court. Thank you.
RallyTags® lace onto your glove without having to untie a single knot. Just poke your RallyTag's laces through the permanent laces that surround your glove's pocket, on the thumb side, and tie a secure knot. (Detailed lacing instructions are on the back of the packaging.)
Custom Colors Available. Chose from 14 leather colors, 7 font colors and 7 lace colors.