"Defeat Childhood Cancer" RallyTag®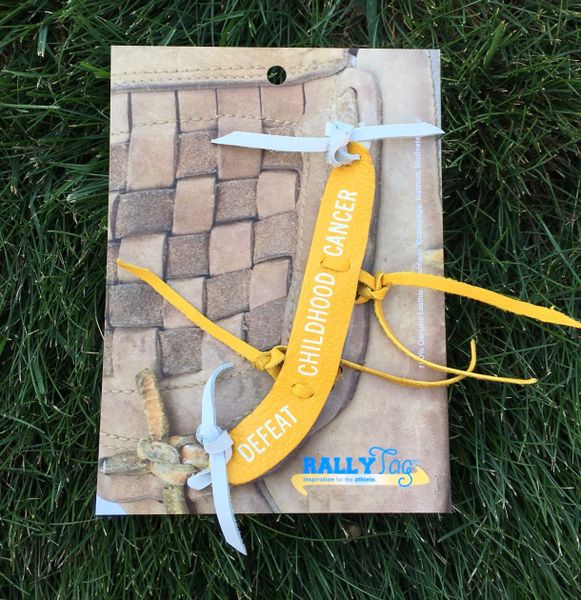 "Defeat Childhood Cancer" RallyTag®
"Defeat Childhood Cancer" RallyTag® - Yellow Leather for Childhood Cancer Awareness Month. 
This September, dedicate your fall ball games to children fighting cancer and help spread hope while out on the field of play. 
* This RallyTag® comes in Yellow Leather. You can pick from 2 ink colors and 4 lace colors.
RallyTag® glove accessories quickly and easily lace onto every style of baseball and softball glove. 
RallyTags® lace onto your glove without having to untie any knots on your glove. Just poke your RallyTag's laces through your glove's permanent laces that surround your glove's pocket(on the thumb side) and tie the RallyTag lace into a secure knot.